We are a boutique full-service branding and marketing agency specializing in bringing ideas to life. With over four decades of combined experience in the real estate and advertising industries, we're the good type of Friction—the kind that creates sparks on our first interaction.
Select Projects
Our work ranges from full brand development and integrated marketing campaigns to strategic tactics and touchpoints that activate, ignite and inspire. Our breadth of industry experience spans across the technology, life science, retail, hospitality, multifamily and commercial real estate sectors.
Friction also specializes in corporate strategy and storytelling, helping companies navigate, evolve and standout.
Delivering a 360° approach
Our goal is to give your project a unique voice. For us there is no such thing as a cookie cutter approach. To achieve this, we are there for you from concept to completion. Starting with an exploratory kickoff to full brand discovery, we collectively gather any and all information to start building out your identity. We go above and beyond our scope of work to make sure you are supported and heard throughout every step of the marketing process.
Branding & Storytelling.
Website Design & Development.
Interactive Brochures.
Retail Activations.
Custom Pitch Decks.
Renderings & Photography.
Video Content Creation.
Targeted Advertising Campaigns.
Immersive Marketing Suites.
Event Management.
Creative Wayfinding.
(Finding Solutions is What We Do.)
Meet the core team
We are a creative group with distinctive skill sets, interests and perspectives. Our collaborative and transparent way in how we approach projects pushes and elevates every brand—delivering bold and measurable ideas.
Tara Goldstein
Managing Partner
Different perspectives create better ideas.
William Zamlong
Creative Director, Partner
Blake Breaux
Senior Art Director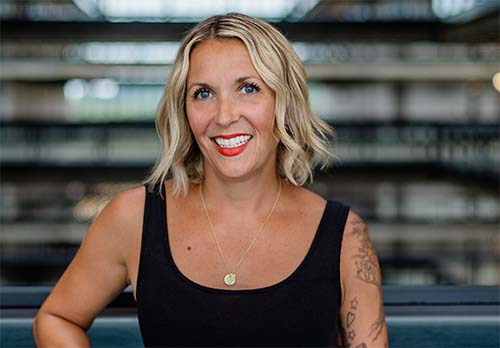 Danielle Taylor
Client Service Director, Partner
Andrea Crimmins
Account Director
Better ideas create distinctive brands.
Stephen Rojack
Senior Production Artist
Boutique by design with big company experience.
We become an extension of your internal team.
Relationships matter to us. (A lot.)